Sugar paste "Tropical", medium consistence

, 750 g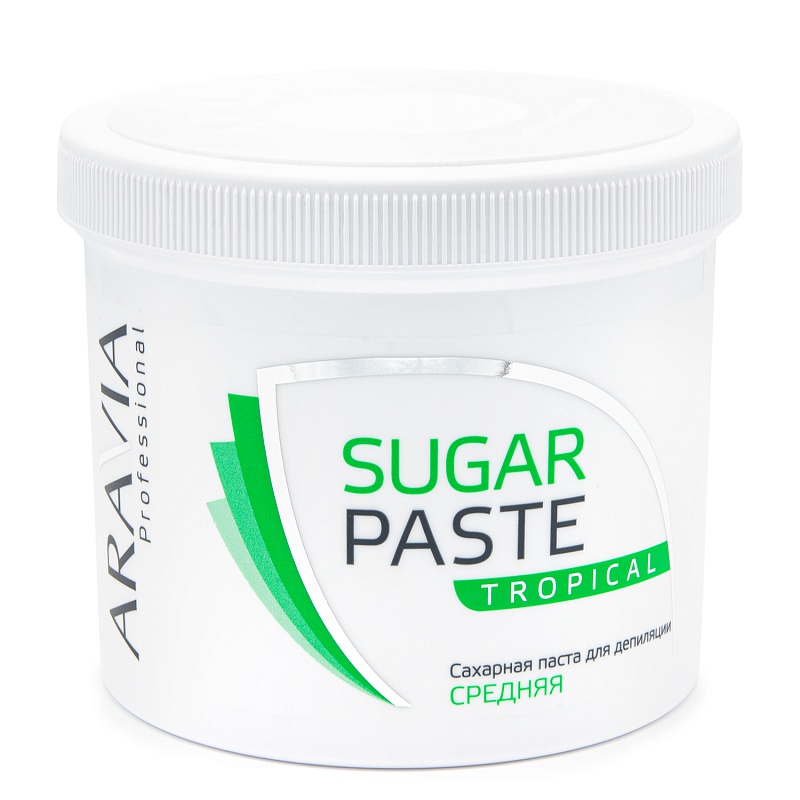 Sugar paste "Tropical", medium consistence
,
750 g
ARAVIA Professional
Reference code: E001
Volume:

750 g

Hair type:

all hair types

Working temperature:

37-40°C

Hair-removal technique:

manual

Consumption:

minimum 15 procedures
The most popular sugar paste for a sugaring of average consistence is intended for manual technology of depilation of all types of hair from 2 - 5 mm long. The subsequent procedures of an epilation become less painful and will be necessary less frequently. Hair become thinner and light. Diameter of hair decreases by 50%. Does not injure living cells of skin, deleting only horn scales and hair.
Glucose, fructose, water.
Heat the sugar paste to 37-40°C in a can wax dipping pot or microwave without opening the jar. Take the required amount of sugar paste from the jar and apply to the skin opposite hair growth. Remove in the direction of growth.
The product is certified.